When embarking on a long-term backpacking trip, one of the most essential items to purchase is travel insurance. The insurance market is swamped with different products and with a lot of them aimed at different types of travellers, it can be overwhelming to understand which policy to buy. Having gone on backpacking trips for over a decade now, I want to break down what I think the most important aspects of a travel insurance policy are and determine what the best travel insurance for backpacking Europe is.
Want a quick answer? We think the best option for travel insurance for backpacking Europe is SafetyWing.
Should backpackers have travel insurance?
For a lot of backpackers setting off on their first trip, the perceived cost of a travel insurance policy can often make them doubt whether it's a worthwhile purchase. After all, a month-long travel insurance policy could mean several extra nights in Eastern Europe or a splurge dinner at a nice restaurant!
It is important, however, to consider the potential cost of not having a travel insurance policy in certain countries! If you plan on hiking in remote areas and something goes wrong, then the cost of getting airlifted out could be astronomical.
Therefore, for all backpacking trips that I have taken, I have always bought a travel insurance policy. The only situation where buying a travel insurance policy might not be necessary is if you're already covered by your credit card or a different policy.
However, in these situations, it's worth investigating what exactly the policy covers and decide whether you need any additional cover.
What can backpacker travel insurance cover?
There are four broad categories that your travel insurance policy should cover for a long-term backpacking trip. Typically, I look for a policy to cover the first two categories listed below while the latter two will depend on what you're travelling with and how much you're booking in advance.
1. Health Care Costs
This is the big one. Whether I'm travelling or living my day to day life, I always wanted to be covered for any major health care costs. So a major focus for me when deciding on the best travel insurance for backpacking Europe is to understand if I'm covered for any sudden medical expenses.
Even the most basic travel insurance policies will cover you for at least some basic health care. However, as a backpacker, it's important to understand what type of activities this includes. For example, if you're on a four-day trek through Georgia are you covered if you need sudden medical attention? What about if you're scuba diving in Malta?
There might also be certain types of trips where you don't need comprehensive health care coverage. For example, European citizens have access to an EHIC card which allows them to receive health care in any other EU country when travelling that cannot wait until I get home.
Whilst this isn't a direct replacement for travel insurance, some travellers are comfortable with the level of protection that this provides especially if on a short city break rather than hiking through the mountains.
However, having a travel insurance policy that covers health care is crucial for most trips as many countries have high health care costs and if travelling in the developing world I would want to be able to seek Western medical care regardless of the cost.
2. Emergencies
Right up there with health care costs is emergencies when it comes to making a decision about whether to purchase travel insurance. This is a no-brainer when on any trip to a remote area where you will be far away from help if something goes wrong.
On a recent trip to Iceland, I bought travel insurance even though I was covered for health care under the EHIC card because I wanted to be protected in case there was any medical emergency when road tripping through remotes part of the country.
Being covered for emergencies is particularly important for backpackers who often go more off the beaten path compared to other travellers.
3. Cancellations
Getting a travel insurance policy that covers cancellations means you are covered for any pre-paid expenses (e.g. plane tickets) if you need to cancel for reasons out of your control.
Most of the trips that I take I look for the cheapest airfares that I can find so rarely do I see value in paying extra for insurance that covers this aspect of my trip.
One situation where I think this could be worth it is if you're on a round-the-world trip or have prepaid multiple airfares on a longer trip. This is because if you are already travelling and something unfortunate happens on your trip, you want to be covered for major expenses that you have already incurred.
4. Stolen or Lost Items
One of the decisions you'll need to make when buying a travel insurance policy is to decide how much cover you want for personal items.
Most places that you travel to are no more dangerous than where you call home today, however, the inconvenience of having your laptop or camera stolen when backpacking can be massive as they can be difficult to replace when travelling.
Therefore, when choosing the best travel insurance for backpacking Europe I don't necessarily look for cover for electronic items, however, it's important that you consider your own individual situation if that's something that you want.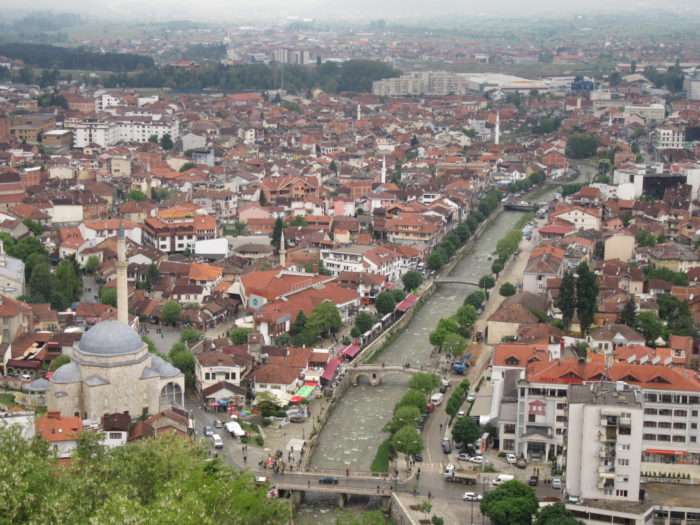 What is the best travel insurance for backpacking Europe?
The main option that we like to use for backpacking Europe is SafetyWing.
Why choose SafetyWing?
SafetyWing has increased in popularity over the last couple of years and are certainly one of the most affordable options on the market.
They market themselves as a travel medical insurance policy making them the ideal option if you just want cover for medical expenses and aren't concerned about comprehensive cover for your travel gear or cancellations, though there is still some coverage in those areas.
You can read our detailed review of their policy here and with prices starting at $42 for 4 weeks, they certainly offer incredible value including COVID-19 coverage.
Click here to get a quote from SafetyWing or put in your details in the box below!
When determining the best travel insurance for backpacking Europe it's important to consider your own personal circumstances and ensure you buy a policy that suits your specific needs.
Do you buy travel insurance for your trips? What do you think the best travel insurance for backpacking Europe is? Let us know in the comments below!
Like It? Pin It!