Should I buy travel insurance? It's a question that both first time and experienced travellers alike ask themselves when planning a trip. If you read most of the advice on the internet, it will likely tell you that buying travel insurance is an absolute must for any trip and you should buy a policy with maximum coverage to ensure you're covered for absolutely everything.
I don't think this is the correct advice to be giving.
I've taken some trips where the first thing I have done after booking my flights is bought travel insurance. However, I've also taken many trips where I haven't bothered purchasing it. I think ultimately the decision whether to buy or not to buy travel insurance and what type to buy needs to be thought through logically taking into account your specific circumstances.
The concept of insurance is ultimately all about how much risk you're willing to take on as an individual and how much you want to pass on to the insurance company. That means you should consider which aspects of a travel insurance policy you want extra protection for and what parts of the policy you are happy to take the risk yourself.
When you read a travel insurance policy document, they will claim to cover dozens of categories but ultimately most sections can be grouped into four broad categories.
1. Health care costs
This is the big one. Whether I'm travelling or living my day to day life, I always wanted to be covered for any major health care costs. So a major focus for me when deciding whether or not to buy travel insurance is to understand whether I will be out of pocket for any sudden medical expenses.
As a European citizen, I have access to an EHIC card which allows me to receive health care in any other EU country when travelling that cannot wait until I get home. Whilst this isn't a direct replacement for travel insurance, I'm generally comfortable with the level of protection that this provides me with, especially if I'm on a short city break and as I currently don't have any major medical concerns.
If travelling outside of the EU then I will always buy a travel insurance policy that covers me for health care costs. This is crucial because some countries have extremely high health care costs (e.g. USA) and if travelling in the developing world I would want to be able to seek Western medical care regardless of the cost.
2. Emergencies
Right up there with health care costs is emergencies when it comes to making a decision about whether to purchase travel insurance. This is a no-brainer when on any trip to a remote area where you will be far away from help if something goes wrong. On a recent trip to Iceland, I bought travel insurance even though I was covered for health care under the EHIC card because I wanted to be protected in case there was any medical emergency when road tripping through remotes part of the country.
The only type of trip that I don't consider this a necessity is when taking short trips to other European cities as I'm already covered by my EHIC card for medical costs that can't wait until I get home. Whilst there is always a small risk that something may go wrong I'm comfortable taking that chance as if I bought travel insurance for every short city break in Europe I'd be spending hundreds of dollars every year.
3. Stolen Items
Don't let the media fool you – most places that you travel to are no more dangerous then where you call home today. That's why it always baffles me that people feel the need to overinsure every single item that they're travelling with based on the fear that they're likely to get robbed.
There is a risk of theft everywhere but I travel with my laptop and mobile phone every day at home and don't have insurance for these items.  At the end of the day, I feel that as long as I take precautions to protect my belongings it's simply not worth the premium to pay for insurance for a lot of the items I travel with.
If travelling with an extremely expensive camera or laptop then I might want to take out some extra insurance, particularly if on a longer trip or in a place where crime is higher. In that case, I look for a travel insurance policy that allows me to tailor exactly what items I want to be covered and not pay extra for items I don't feel are worth it to insure.
4. Cancellations
Getting a travel insurance policy that covers cancellations means you are covered for any pre-paid expenses (e.g. plane tickets) if you need to cancel for reasons out of your control. Most of the trips that I take I look for the cheapest airfares that I can find so rarely do I see value in paying extra for insurance that covers this aspect of my trip.
One situation where I think this could be worth it is if you're on a round the world trip or have prepaid multiple airfares on a longer trip. This is because if you are already travelling and something unfortunate happens on your trip, you want to be covered for major expenses that you have already incurred.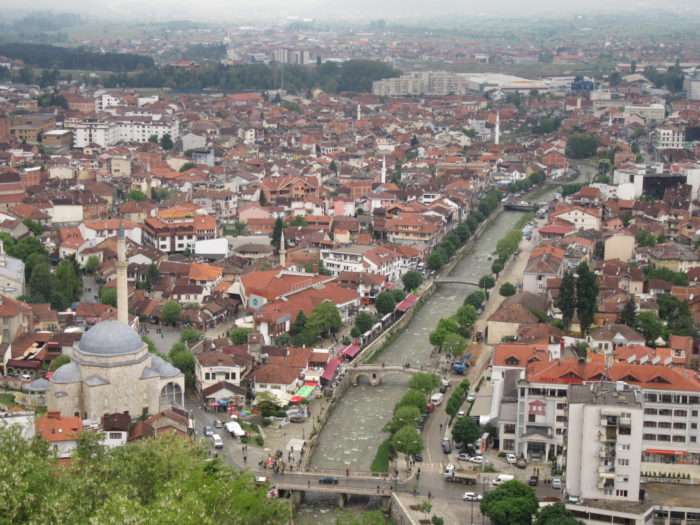 So then…should I buy travel insurance?
For many trips that I take the answer is a resounding YES. However, it's important to consider what's important to you when buying a travel insurance policy and buy coverage that covers the items that are necessary and not overpay for the sake of having an exhaustive policy that you're unlikely to ever use.
I would also check whether you already have travel insurance as many credit cards provide you with a free travel insurance policy if you book your flights on their card. The coverage level will be largely dependant on the specific provider but it might actually cover what you already need.
Which travel insurance company do we use?
I've been travelling and buying travel insurance for over a decade now and there's only one company I've ever used and will continue to use – World Nomads. 
Not only does World Nomads provide travellers with affordable policy options but there are several other key advantages that are important to me when buying a policy.
By focusing on what you need and leaving out what you don't, World Nomads prices are some of the most competitive online. They offer different levels of policy to suit the type of cover you're after while also allowing you to pay a premium to insure any high-values belongings.

World Nomads understands the type of activities travellers want to do so and cover a number of adventure sports like scuba diving, The booking process allows you to check exactly which activities are covered before you buy a policy.

They allow you to extend a policy when you're on the road or even buy a policy when you're already travelling. When taking a long-term trip this is invaluable as you can never be quite sure when you'll be returning home.

Their claim process is online, straightforward and they have 24-hour emergency assistance should you need it.

They add a $1 donation (you can opt out or increase the amount) to selected charities around the world so you give back when travelling.
Whilst the travel insurance provided by World Nomads has suited my needs, it's important that you read the policy details and terms and conditions to understand if this is the right product for you.
You can get a quote from World Nomads using the box below. If you use this link to make a purchase, we will earn a small commission at no extra cost to you and be eternally grateful! 🙂
Whilst in the majority of cases I recommend buying travel insurance for any trip you're taking it's important to consider your own personal circumstances and ensure you buy a policy that suits your specific needs!
Do you buy travel insurance for your trips? Are there cases when you wouldn't purchase travel insurance? Let us know in the comments below! 
We are not sponsored by World Nomads, however, the above links are affiliate links. That means if you click a link and make a purchase, we make a small commission at no extra cost to you. Please do your own research before purchasing and understand that we only recommend products that we personally use and trust. The earnings we make help us maintain our website and continue to provide free advice to other travellers 🙂